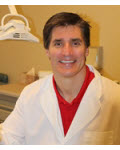 Relaxing Anxiety-Free Sedation Dentistry with Pepperhill Dental Care.
Plus Quality Care For ...
Cosmetic Dentistry
Dental Implants
Tooth Whitening

Pepperhill Dental Care serves the London, Jackson County, Corbin, Manchester and Mount Vernon areas. We also provide dental implants, cosmetic dentistry and dentures.
Sedation Dentistry Service Areas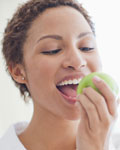 London
London - Sedation Dentistry: Sedation dentist and trusted sedation dentistry with Pepperhill Dental Care. Contact Dr. Michael Trosper to learn about your options. We also provide dental implants, cosmetic dentistry and dentures.
Jackson County
Sedation Dentistry - Jackson County: Call us today at (855) 517-8294.  The team at Pepperhill Dental Care is highly trained in conscious sedation to help alleviate dental fear and stress.
Corbin
Sedation Dentist - Corbin: As a sedation dentist Dr. Trosper is also skilled in helping patients overcome dental anxiety.  Many patients can now have the beautiful smile they have always wanted.
Manchester
Sedation Dentistry - Manchester: If you've been putting off dental care for years, now is the time to contact Pepperhill Dental Care.  Call our friendly team at (855) 517-8294 to schedule a consultation.
Mount Vernon
Sedation Dentist - Mount Vernon: Dr. Trosper and his staff are committed to helping you understand your sedation dentistry options.
More About Sedation Dentistry
Sedation Dentistry - London: If you are searching for a sedation dentist in the County area, look no further!  Call Pepperhill Dental Care at (855) 517-8294 for the professional, affordable dental care you deserve.
Meet the Dentist
Dr. Michael Trosper and his friendly team are committed to helping your receive the personalized sedation dentistry care you need. At Pepperhill Dental Care our staff is trained in the latest techniques.
Dental Care London Kentucky – Respected sedation dentist offers affordable sedation dentistry including conscious sedation to ease the stress of cosmetic dentistry .
Financial Arrangements
Dental Insurance London KY - Most Carriers Accepted. Dental Insurance London Kentucky - Call Pepperhill Dental Care at (855) 517-8294 - We can help you with your dental insurance needs.
London
London - Sedation Dentistry: Our patients tell us that they are very pleased with their dental care from Dr. Michael Trosper. Personalized service is our highest priority at Pepperhill Dental Care.
What We Offer
Sedation dentistry in London while you relax with trusted sedation dentist Dr. Michael Trosper. We offer convenient appointments that are designed to fit your busy lifestyle.
Other Services
Dental Implants London can be performed with sedation dentistry.  Talk with Dr. Trosper about your options for implant dentistry.  Our friendly, caring team of dental professionals is looking forward to meeting you.
---
Other Highly-Qualified Internet Dental Alliance Practices Around the Country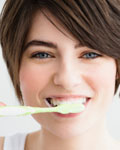 Sand Springs, OK
Payas Dental Restoration provides Sand Springs sedation dentistry for patients with dental phobia. Sedation Dentist Sand Springs - Contact sedation dentist Dr. Glenda Payas at (855) 729-8959 to ease dental anxiety and finally catch up on years of neglect.
Marrero, LA
To find an accomplished Marrero cosmetic dentist who offers porcelain dental veneers, restorative dentistry, teeth whitening, dental crowns and bridges and tooth bonding, contact Dr. Dimetry Cossich. Cosmetic Dentist Marrero - Just call (855) 831-6384 to schedule an appointment with TODAY'S DENTAL to arrange for the proficient cosmetic dentistry you deserve.
Centre County, PA
Gentle Centre County Root Canal - Receive reliable root canal treatment at Drew A. Shulman, DMD, MAGD by calling (866) 651-3584 to set up an appointment. Centre County root canal dentist Dr. Drew Shulman offers highly-regarded endodontic care for tooth pain.
Irmo, SC
Schedule an exam with Irmo cosmetic dentist Dr. Mark Pelletier for dental veneers, teeth whitening, tooth bonding and dental bridges. Irmo Cosmetic Dentist - Receive skillful cosmetic dentistry at Premier Aesthetic Dentistry by calling (855) 656-9331.
San Juan Capistrano, CA
San Juan Capistrano dentures dentist Dr. Robert Kluss helps patients with missing teeth regain their smiles. San Juan Capistrano Dentures - Call (844) 512-5884 today for a dentures dentistry appointment at Absolute Smile, Inc..
Rockville, MD
For experienced Rockville cosmetic dentistry, now is the time to contact Star BriteDental at (855) 637-0636 to arrange for a consultation. Rockville Cosmetic Dentistry - As a skilled cosmetic dentist, Dr. Maryam Seifi is pleased to offer teeth whitening, porcelain dental veneers and dental crowns and bridges. She is looking forward to providing the professional dental care you deserve.
Bel Air, MD
For distinguished Bel Air implant dentistry, contact Dr. Brett Friedman at (844) 306-8948. Tooth Implant Bel Air - Arrange a implant dentist visit at Union Dental Center to replace missing teeth today.
Kennewick, WA
For smile design and aesthetic dentistry, call (855) 550-7699 to schedule with Kennewick cosmetic dentist Dr. Michael Shannon. Cosmetic Dentist Kennewick - His Shannon Dental Health Center team is highly-trained in cosmetic dentistry to design beautiful smiles.
Kendallville, IN
Auburn Dental Associates provides highly-skilled, affordable Kendallville cosmetic dentistry including porcelain dental veneers, tooth bonding, dental crowns and bridges, teeth whitening and restorative dentistry. Cosmetic Dentistry Kendallville - As an experienced cosmetic dentist, Dr. Daniel Schmidt is dedicated to offering understanding personalized care to all his patients. Phone (855) 536-0317 today to schedule a consultation.
Palatine, IL
The experienced Palatine wisdom teeth dentistry team at Palatine Complete Dental offers skillful wisdom tooth extraction. Palatine Wisdom Tooth - Call (844) 309-4341 to set up an affordable wisdom teeth dentist appointment with Dr. Michael Unti and his highly-trained dental team.