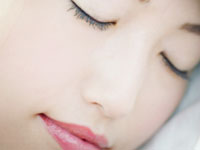 London sedation dentistry at Pepperhill Dental Care offers you a number of quality approaches for relieving dental anxiety. Ask us about nitrous oxide, conscious sedation or other available dental sedation options.
You deserve to have a comfortable, relaxing dental experience. Our cheerful and highly-qualified team will ensure that you're calm and free from anxiety for the duration of your dental procedures. Learn how conscious sedation can help relieve the stress of some cosmetic dentistry procedures. We also provide dental implants, cosmetic dentistry and dentures.
Call our office now at (855) 517-8294 for your London sedation dentistry appointment with Dr. Michael Trosper. Or complete the form on our website, if you prefer. You'll be amazed at how pleasant your visit to a sedation dentist will be!