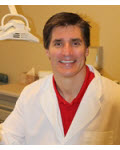 Relaxing Anxiety-Free Sedation Dentistry with Pepperhill Dental Care.
Plus Quality Care For ...
Cosmetic Dentistry
Dental Implants
Tooth Whitening

Pepperhill Dental Care serves the London, Jackson County, Corbin, Manchester and Mount Vernon areas. We also provide dental implants, cosmetic dentistry and dentures.
Sedation Dentistry Service Areas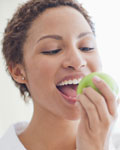 London
London - Sedation Dentistry: Sedation dentist and trusted sedation dentistry with Pepperhill Dental Care. Contact Dr. Michael Trosper to learn about your options. We also provide dental implants, cosmetic dentistry and dentures.
Jackson County
Sedation Dentistry - Jackson County: Call us today at (855) 517-8294.  The team at Pepperhill Dental Care is highly trained in conscious sedation to help alleviate dental fear and stress.
Corbin
Sedation Dentist - Corbin: As a sedation dentist Dr. Trosper is also skilled in helping patients overcome dental anxiety.  Many patients can now have the beautiful smile they have always wanted.
Manchester
Sedation Dentistry - Manchester: If you've been putting off dental care for years, now is the time to contact Pepperhill Dental Care.  Call our friendly team at (855) 517-8294 to schedule a consultation.
Mount Vernon
Sedation Dentist - Mount Vernon: Dr. Trosper and his staff are committed to helping you understand your sedation dentistry options.
More About Sedation Dentistry
Sedation Dentistry - London: If you are searching for a sedation dentist in the County area, look no further!  Call Pepperhill Dental Care at (855) 517-8294 for the professional, affordable dental care you deserve.
Meet the Dentist
Dr. Michael Trosper and his friendly team are committed to helping your receive the personalized sedation dentistry care you need. At Pepperhill Dental Care our staff is trained in the latest techniques.
Dental Care London Kentucky – Respected sedation dentist offers affordable sedation dentistry including conscious sedation to ease the stress of cosmetic dentistry .
Financial Arrangements
Dental Insurance London KY - Most Carriers Accepted. Dental Insurance London Kentucky - Call Pepperhill Dental Care at (855) 517-8294 - We can help you with your dental insurance needs.
London
London - Sedation Dentistry: Our patients tell us that they are very pleased with their dental care from Dr. Michael Trosper. Personalized service is our highest priority at Pepperhill Dental Care.
What We Offer
Sedation dentistry in London while you relax with trusted sedation dentist Dr. Michael Trosper. We offer convenient appointments that are designed to fit your busy lifestyle.
Other Services
Dental Implants London can be performed with sedation dentistry.  Talk with Dr. Trosper about your options for implant dentistry.  Our friendly, caring team of dental professionals is looking forward to meeting you.
---
Other Highly-Qualified Internet Dental Alliance Practices Around the Country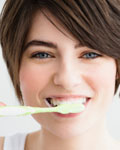 San Jose, CA
To find an accomplished San Jose cosmetic dentist who offers porcelain dental veneers, restorative dentistry, teeth whitening, dental crowns and bridges and tooth bonding, contact Dr. Gary Seid. Cosmetic Dentist San Jose - Just call (855) 745-8723 to schedule an appointment with Gary L. Seid, D.D.S to arrange for the proficient cosmetic dentistry you deserve.
San Diego County, CA
Personalized San Diego County Gingivitis Dentist - Call (855) 563-7049 to reach his experienced team at LaJolla Periodontics for expert gum disease treatment. Phone (855) 563-7049 for an appointment with San Diego County periodontist Dr. Gary Sigafoos.
Centre County, PA
Gentle Centre County Root Canal - Receive reliable root canal treatment at Drew A. Shulman, DMD, MAGD by calling (866) 651-3584 to set up an appointment. Centre County root canal dentist Dr. Drew Shulman offers highly-regarded endodontic care for tooth pain.
San Jose, CA
As a trusted San Jose family dentist, Dr. Isaac Lin provides trusted dental treatment for kids, teenagers, adults and seniors. Dentist San Jose - Phone (855) 426-4249 for family dentistry you can rely on at Santana Park Dental Care.
San Juan Capistrano, CA
San Juan Capistrano dentures dentist Dr. Robert Kluss helps patients with missing teeth regain their smiles. San Juan Capistrano Dentures - Call (844) 512-5884 today for a dentures dentistry appointment at Absolute Smile, Inc..
Union City, GA
For help with false teeth, set up an appointment with Union City dentures dentist Dr. JD Murray. Dentures Union City - His experienced dentures dentistry team at Pampered Smiles are ready at (844) 309-6346.
Lufkin, TX
To schedule an affordable Lufkin orthodontic dentistry, call Dr. Ralph Rose at (855) 700-2082. Lufkin Orthodontics - Our patients will always find a friendly orthodontic dentist and affordable braces at Hollywood Dental Center.
Miami Beach, FL
Schedule an exam with Miami Beach cosmetic dentist Dr. Isidoros Mereos for dental veneers, teeth whitening, tooth bonding and dental bridges. Miami Beach Cosmetic Dentist - Receive skillful cosmetic dentistry at Precious Smiles by calling (855) 822-8261.
Montgomery County, TX
Trusted Montgomery County Cosmetic Dentist - For skilled and affordable cosmetic dentistry, call Montgomery Comprehensive Dental Center today at (936) 585-6611 to schedule an appointment. Dr. Timothy Gardner is a trusted Montgomery County cosmetic dentist providing teeth whitening, dental veneers, dental crowns and bridges, tooth bonding and restorative dentistry.
Medina, OH
Dental patients who want experienced Medina dentistry can schedule a visit with Dr. Joseph G Marcius at Chapel Hill Dental Care. Dentistry Medina - Phone (855) 214-2096 for a friendly dentist who provides a wide range of dental care options.